Disciple
A Novel of Mary Magdalene by Susan Little
On the shore of the Sea of Galilee, in first century Palestine, a spirit possessed a woman, Mary of Magdala—a generous and learned woman of business. Mary drew together a community of outcasts, rescued from lives of poverty and humiliation. Longing for children, she brought into her circle a Greek slave girl, Demetria, and adopted her as a daughter. Though she was a devout Jew, it was natural for Mary to show compassion to all those who were looked upon as "other"—gentile, prostitute, and leper.
Because of the demon that afflicted her, Mary resolved never to wed. Still, three men loved her. Marcus Quintius Severus, quintessential Roman noble, could have any woman he wanted. But not this woman, for he had made a sacred vow never to speak to her of his love. Mummius, gifted Egyptian scribe and magus, served Mary as steward and physician. Jesus, itinerant rabbi, recognizing in Mary the Wisdom of God, liberated her by driving out her demon in a terrible battle.
This book is the story of how Mary brings her spiritual power to light as leader and beloved disciple, the one who truly understood Jesus' message and lived it fully.
Interviews and links
"Light at the Water's Edge: In Pursuit of Mary Magdalene"
About Place Journal
Interview with Susan Little in Psychology Today
Praise for Disciple
"This beautifully crafted novel offers a compelling portrait of Mary Magdalene, drawn from Susan Little's meticulous research and faith-filled imagination. Disciple invites us to envision what a community of equal discipleship between women and men might look like." ~ KATHLEEN FISCHER, author of Women at the Well
"Ambitious, skillfully researched, and vivid historical fiction, Disciple is full of cross-cultural romance, intrigue, mysticism, and magic. This Mary Magdalene is a visionary, a wounded healer, and a leader." ~ BRENDA PETERSON, author of I Want To Be Left Behind: Finding Rapture Here on Earth
"In Disciple Susan Little brilliantly brings to life a Mary Magdalene who shows us her own spiritual journey in such simple, practical and generous ways that our own paths become far clearer and easier to follow." ~ JOHN RUNYAN, Former Director, Leadership Institute of Seattle
Some of Susan's Other Works
"Donkeys in Paradise" in "The Dead Mule School of Southern Literature" (December 2017)
"My Mother, the Apple Tree" in "The Writer's Workshop Review"  (December 2016)
"A Trip Not Taken" in "On the Veranda Literary Journal" (July 2016)
"Easter Lilies" in "Tikkun Daily" (March 2015)
About the Author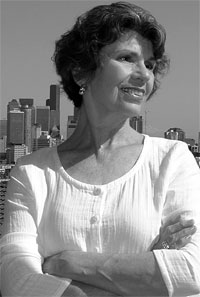 Susan Little left a successful corporate career to become a spiritual counselor, sacred dancer, and writer. Her scholarly work on Mary Magdalene appears in Goddesses in World Cultures. Susan lives in Seattle, Washington.
Contact Susan at susan@disciplemary.com.